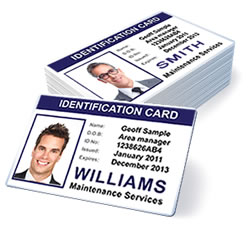 Identification card is an excellent solutions for many purposes:
Corporate ID cards
Employee ID card
Access cards
ID Badges
School ID cards
College/university student's cards
Club's card
Loyalty card
---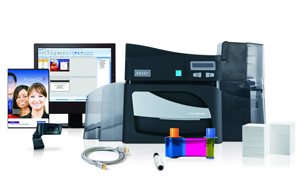 In-house printing solutions are now available for any size organization, so you have an option to print your own cards or to order cards from third-party company. Whether you own a small business or a large corporation, you can easily produce cards that fits your needs.
Complete ID card system consists of several components.
The first is card printer itself. Printing companies have develop different types of ID card printers just to be able to help companies create their own ID cards. These machines are now small, lightweight, portable and easy-to-use. Most used printers are:
Fargo card printers
Datacard ID Card Printer
Evolis card printers
Magicard ID card printer
---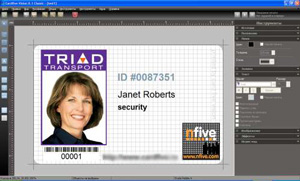 The second thing is the software. There are many software solutions for card printing. Printers developers have own solutions. Often low-end solutions is in the printer package. The most used software systems for card is:
CardFive
EPI Suite
ID Works
Asure ID
ID Flow
---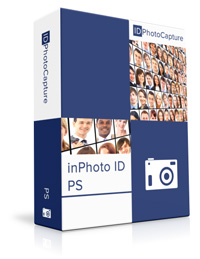 Third important part of a ID card system is shooting solution. This is because it not only needs to be compatible, but must also be able to take clear enough pictures to meet your needs. For example, if your ID is primarily for visual identification purposes, then you will want a camera that takes high quality photos. On the other hand, if your ID relies on other features such as a bar code or magnetic strip, then the photo ID might be less important and a lower quality digital camera, such web cameras, could suffice.
Besides that shooting solution must have such functions as:
live image preview from camera to control face position and parameters
automatic and accurate face detection on preview to control that photo include a full face
full camera settings control to achieve best possible quality
TWAIN capability to direct transfer result image to ID card software for printing
---
IDPhotoCapture solutions provides an ability to capture images fast, easy, and with the highest photographic quality and fits all requirements for photo identification. The photographer has full control over all the camera settings from his working place. The IDPhotoCapture application is compatible with any document/card printing solution and meet any requirements or wishes for ID photo for a card.
IDPhotoCapture solutions supports any kind of camera and fits any requirement for shooting system:
inPhoto ID Webcam supports web-cameras: most easy and fastest shooting solutions, but with average quality
inPhoto ID PS supports Canon PowerShot compact digital cameras: most used in photo identification, best value of shooting quality and price of a camera
inPhoto ID SLR supports Canon SLR EOS reflex digital cameras: best shooting quality solution