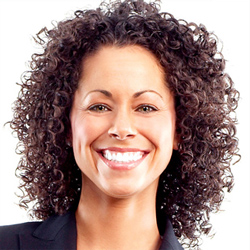 The international ISO standard for biometric information interchange has various specifications for photos. In order to be in touch with the modern standards, a growing business must follow the recommendations provided by ISO/IEC 19794-5 that was published in 2005.
There are two commonly used types of photos specified in the standards: basic, full frontal, and token frontal. Each type has its own specifics and requirements depending on the complexity of the applications you intend to implement.
Some of the specifications are basic and easy-to-follow. We will highlight the fundamental requirements: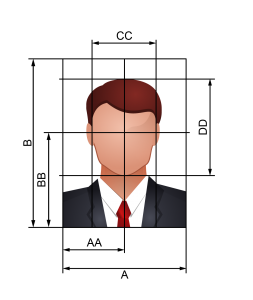 Position of the subject – the face must be centered horizontally and vertically, eye-line should be parallel with the top edge of the image, and the face must be upright without looking over the shoulder or tilting. The subject must look straight at the camera with neutral expression, eyes open, mouth closed.
Subject appearance. Glasses with tint and covering the eyes are not allowed, even a partial occlusion of the eyes is not acceptable. The hairstyle should not cover or shadow the face. Head coverings are not welcome as well, but if there are medical, religious or cultural circumstances, exceptions can be made. However, head coverings should not cover or shadow the face.
Quality and properties of the image. The image should not be pixelated or blurred. The lighting should be normal without any shadows on the face, and colors should not be oversaturated or unnatural. Reflections on the face as well as red eyes or shadows on the backgrounds are not allowed.
These are the most common requirements for ID photos. There are other requirements, but the ability to follow them highly depends on the complexity of applications and system you want to run within your company.