inPhoto ID SLR is the application for identification photo preparation which also includes camera control functions. It works with Canon SLR (reflex) digital cameras allowing to control them from PC and to perform ID photo preparation based on captured images.
Main features
Remote shooting
inPhoto ID SLR controls camera shutter and release remotely and captures snapshots to your PC;
Identification (ID) photo preparation
Fully automatic face detection;
Automatic crop based on detected face area and crop settings;
Live preview
allows selecting the best view before shooting, controlling picture quality, and verifying current shooting settings in run-time on big resolution. Live preview for SLR cameras is fast and have perfect quality;
Face detection on live preview
allows control of crop frame before capturing right on live image from camera preview, you may control position just before capturing and get excellent results from the first time;
TWAIN image capture
allows transfer prepared identification (ID) photos and acquired images via TWAIN protocol directly to necessary applications – Adobe Photoshop, ID Works, CardFive, EPISuite, and any other that support TWAIN protocol, including your own application;
Save to file
allows you to save acquired images to file and set desired file name and folder automatically or manually;
Remote control of camera settings
Exposure settings (Aperture, Shutter, Exposure Compensation);
Shooting mode (Sensitivity, White Balance Mode, Flash Mode);
Captured image settings (Compression, Resolution);
Focus mode full control
inPhoto ID SLR supports Canon SLR cameras mode that allows focusing on the object automatically with no need to turn the camera lens by hands. Different camera autofocus modes are supported. Manual focus setting is also available remotely, you may choose focus zone directly on live preview;
Captured image enhancement
inPhoto ID SLR allows adjusting image brightness, contrast, gamma, and sharpness;
Resize the result image in accordance with your requirements
Image rotation
both live preview and snapshots can be rotated manually by 90 degrees;
Benefits
inPhoto ID SLR is the solution for most perfect quality images
Crop frame on live preview simplifies and speeds up the process of making ID photos.
TWAIN interface support extends your other applications to work with your Canon SLR camera.

With the inPhoto ID SLR TWAIN driver all the supported Canon SLR cameras are directly controlled from all the TWAIN compatible applications.
The images are captured directly to the third-party applications without a need to save intermediate file or to use the clipboard.
The processes of batch photo processing, identification card preparation, and facial recognition now become much easier and more productive with the inPhoto ID SLR TWAIN driver.

Intuitive, straightforward, and user friendly interface.

inPhoto ID SLR identification photography and camera control software is easy to learn and use.
All the controls you need to capture images are located on the single screen.

Familiar functions you have used working with a camera.

inPhoto ID SLR has the same names of the functions of Canon SLR Camera. You will have to spend no time learning how to use remote control of your camera via inPhoto ID SLR application.

Fast software operation.

Capturing an image to TWAIN compatible application or to a file on disk takes a few seconds (capturing speed depends on the selected image resolution and camera model);
Face detection algorithm works without a noticeable delay.

Reliable, professional, and on-time technical support.
Stable, extensively tested, and continuously improved product.
Screenshots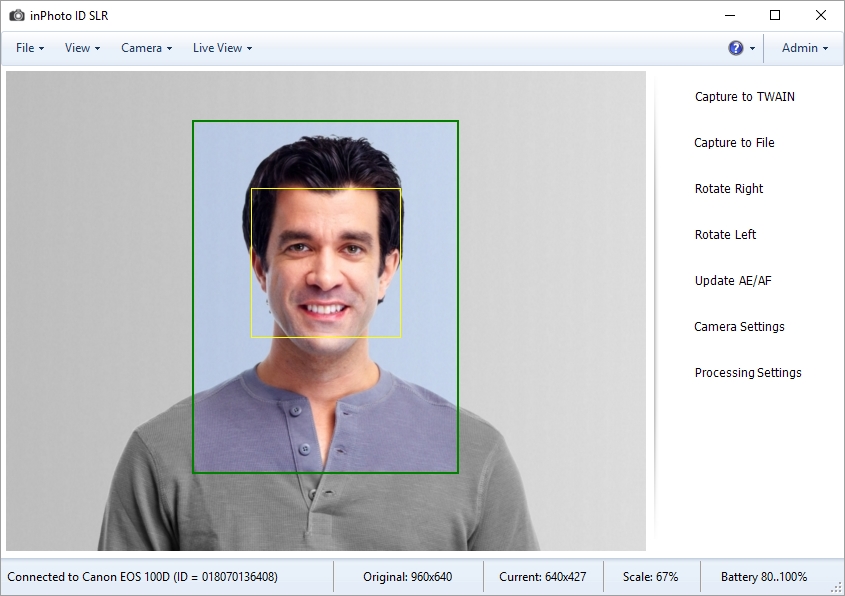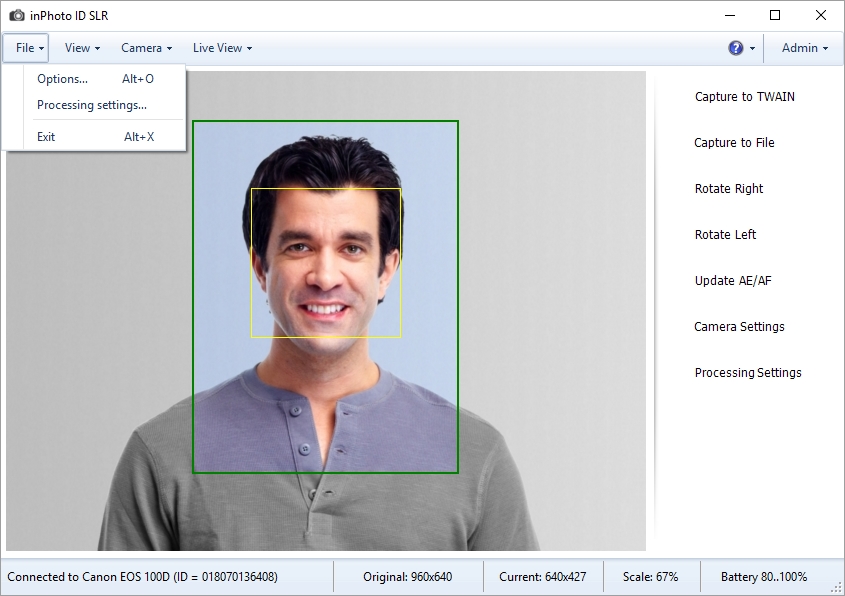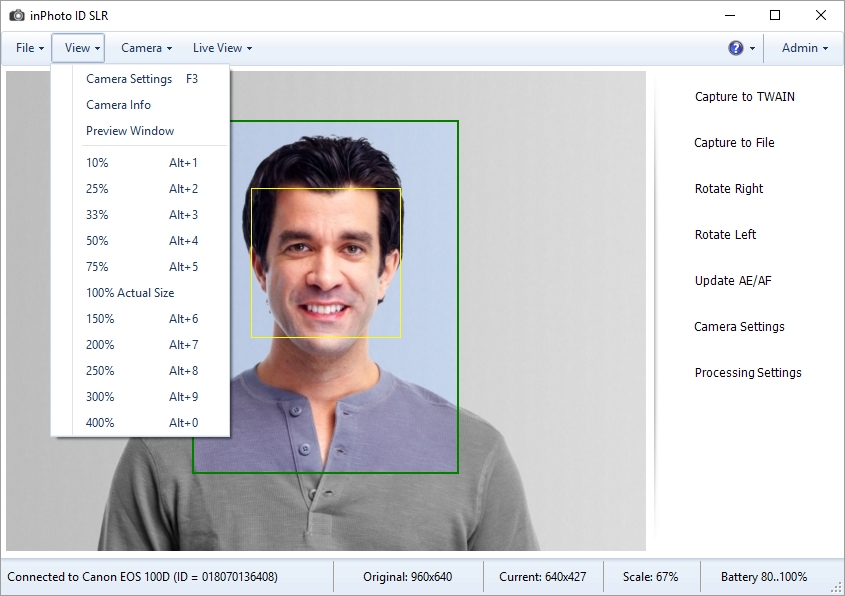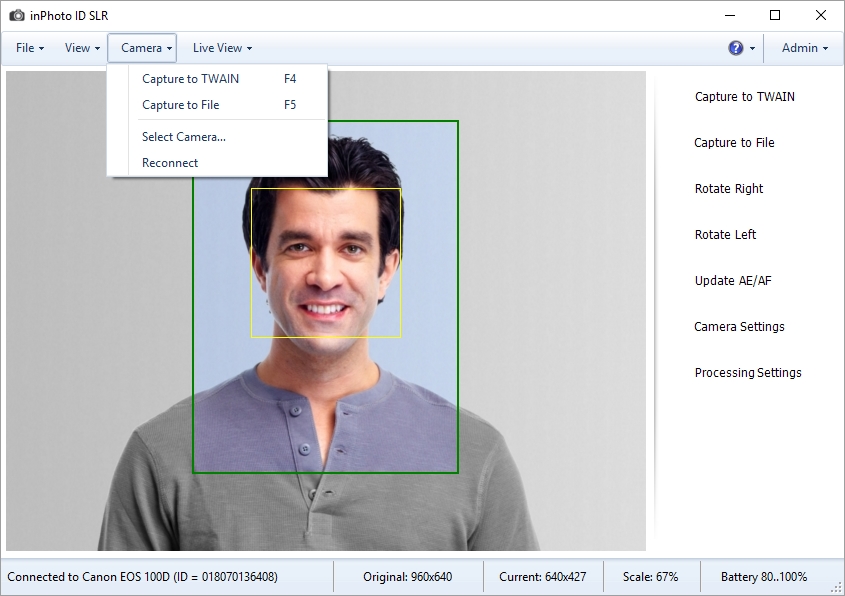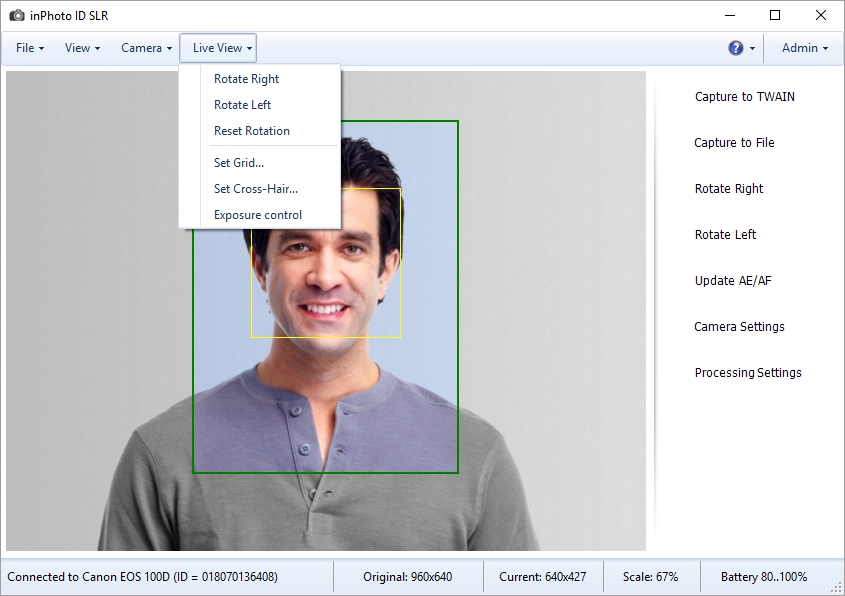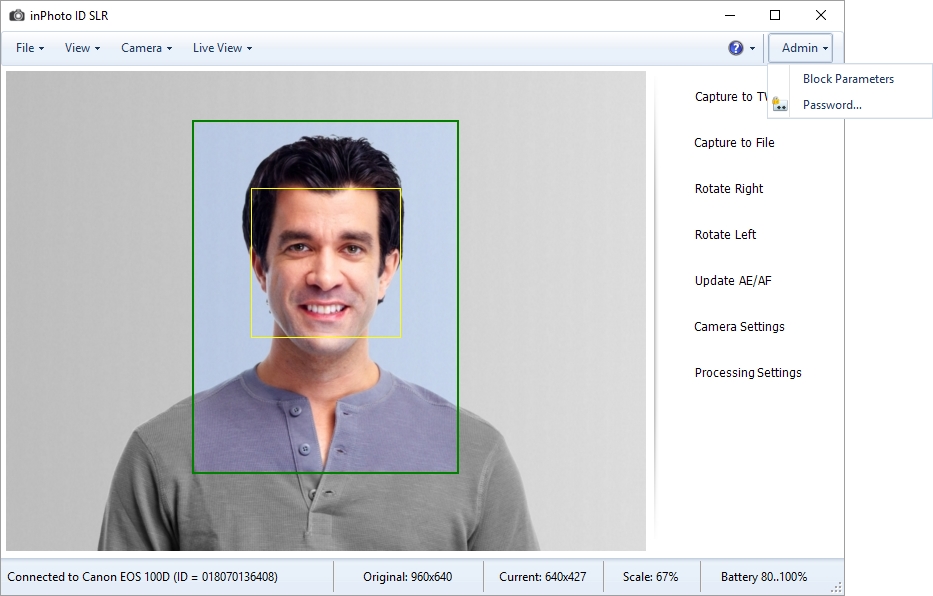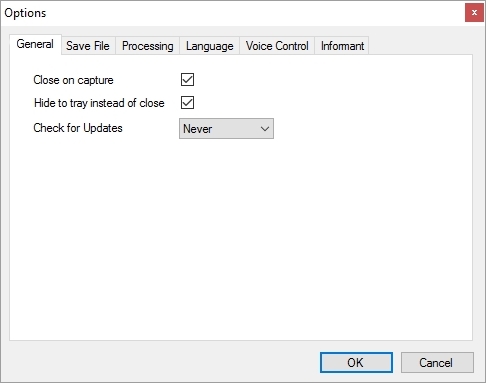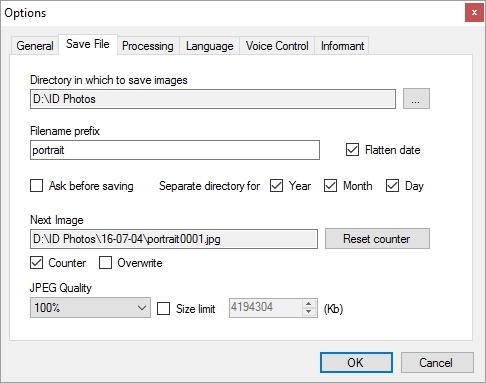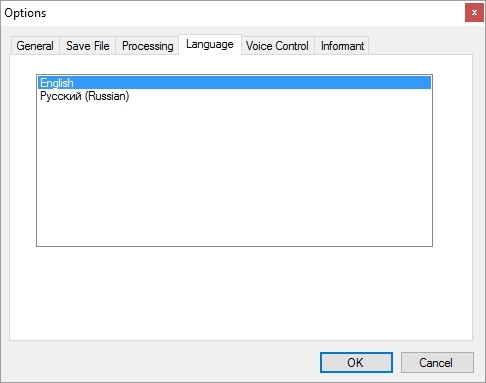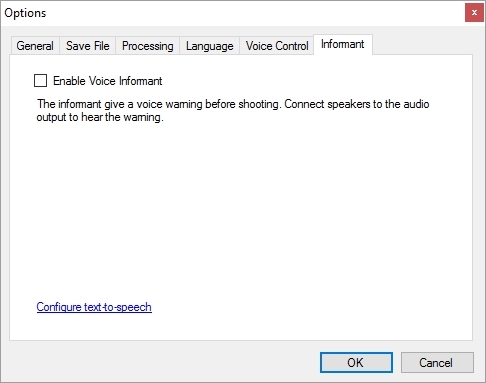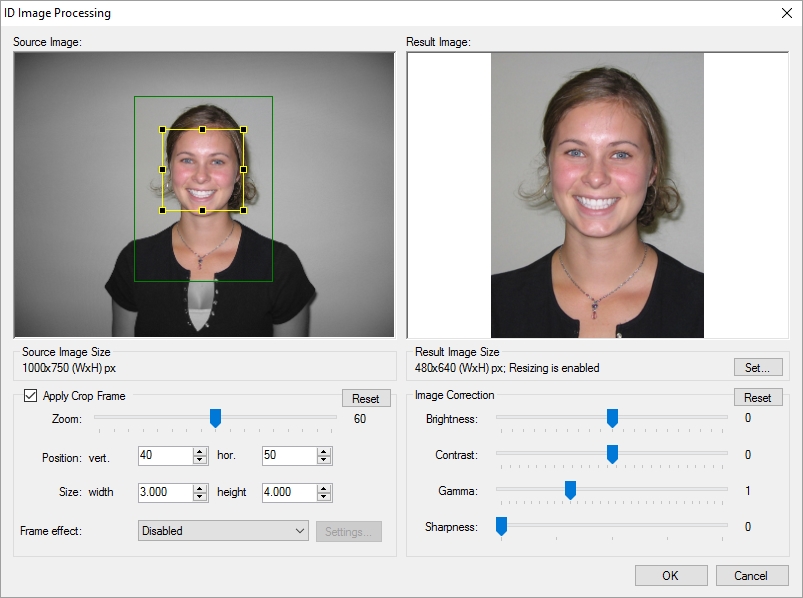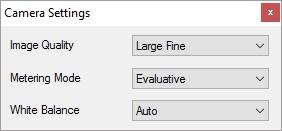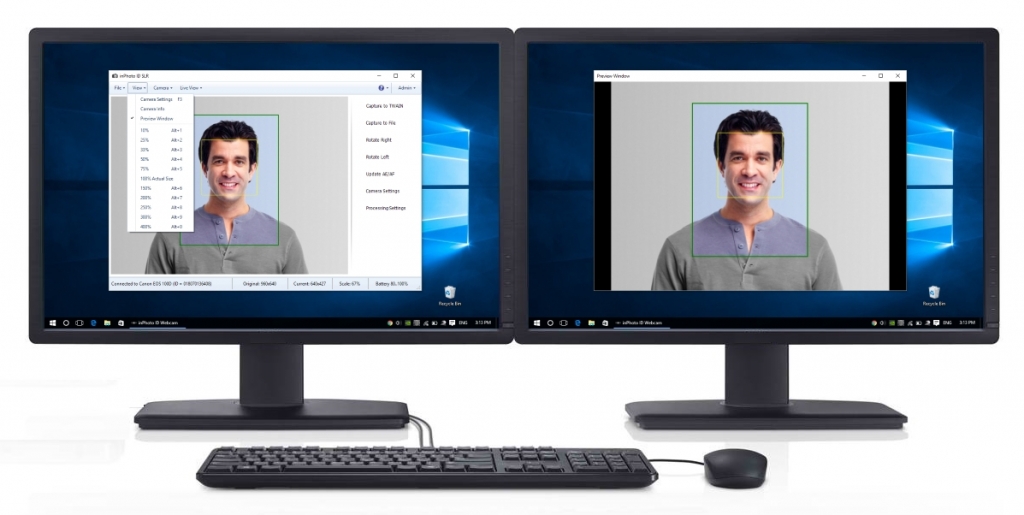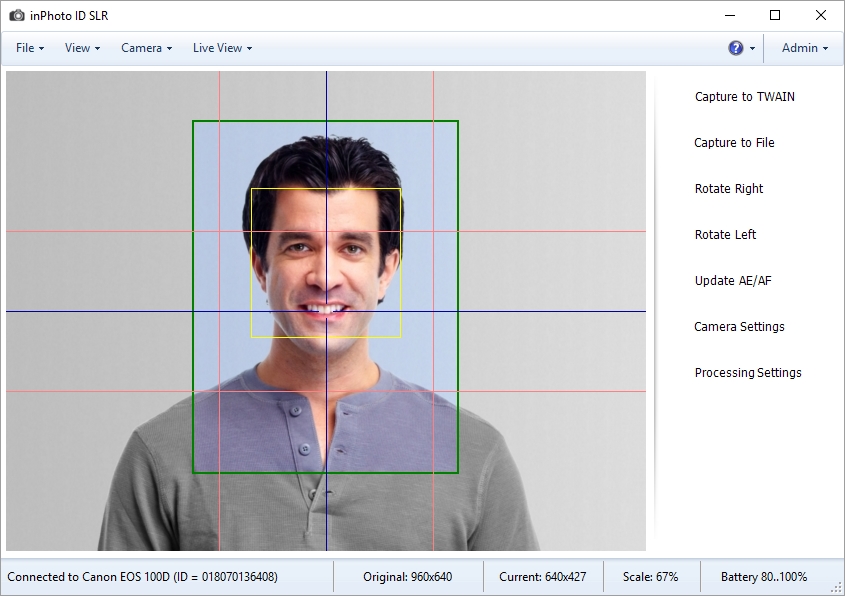 Software requirements
Supported operating systems:
Windows 10;
Windows 8;
Windows 7;
Windows Vista;
32/64-bit version support;
.NET Framework 3.5
Windows XP not supported
For Windows XP, please download version 2.15.0
Supported cameras:
inPhoto ID SLR application best used with the following Canon SLR camera models:
new

EOS Rebel
T6

EOS Rebel
T5

EOS Rebel
SL1

EOS Rebel
T5i

EOS Rebel
T3
new

EOS Rebel
T7i

EOS Rebel
Xsi

EOS Rebel
T1i

EOS Rebel
T2i

EOS Rebel
T3i

EOS Rebel
T4i

EOS Rebel
XS
inPhoto ID SLR also supports the following Canon SLR camera models:
new

EOS
1DX Mark II
new

EOS
80D

EOS
70D

EOS
60D

EOS
50D Digital
new

EOS
9000D

EOS
5DS

EOS
5D Mark II

EOS
7D Digital

EOS
7D Mark II

EOS
1D Mark III

EOS
40D

EOS
1D Mark IV

EOS
1Ds Mark III
It's not necessary to have SD-card in camera to work with inPhoto ID SLR, remote control and capture operations can be performed without card.